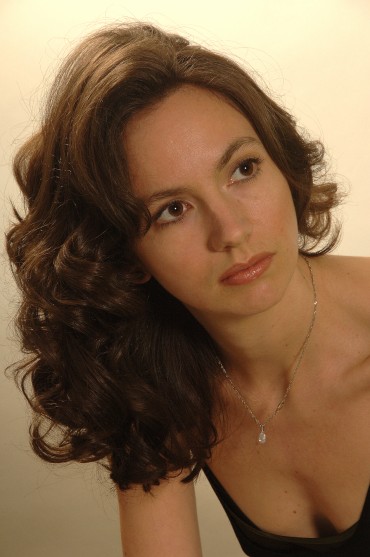 Reviews
from Barry Millington, Chief Music Critic, London Evening Standard
"Sara Trickey's latest CD, a Schubert recital also featuring her regular partner Daniel Tong, is quite superb. Melting lyricism tinged with melancholy: just as Schubert should be. Irresistible!"
from theWholeNote
"Trickey has a beautiful tone: it's sweet, clear and pure, but never lacks a steely underlying strength when needed. Tong is an equal partner in every respect…a simply stunning CD".
from from AVC Atlanta
"[Sara Trickey's] very natural sounding technique and beautifully refined tone…consummate musicianship…pure musical delight".
from The Strad
"[the First sonata by Mathias] is beautifully sustained by Trickey… performed with rhythmic elan and finesse by both players, whose teamwork and mutual sensitivity is superb throughout. The central Adagio is beautifully sustained and subtly coloured- a fine cd and long overdue."
"The Beethoven violin concerto was quite simply perfection-not only note-perfect but time and again distinguished by delicate insights and touches which suggested a lifetime acquaintance with the role"
from Classical Source
"César Franck's Violin Sonata has been a staple of the repertoire and of most of the greatest violinists. As yet Trickey may lack the profile of some of her more famous predecessors and contemporaries, yet this was a uniquely satisfying performance, purely musical values well to the fore. All-too-often the sonata is used as an excuse for a violinistic high-wire act with the pianist reduced to the role of accompanist. This was a real partnership of equals (Kovacevich's earliest recordings were with Jacqueline du Pré – as Stephen Bishop – and he is an excellent chamber-music player).
Seldom have the sonata's inter-linked movements elided so logically into each other or the thematic connections between them fallen quite so naturally into place. Trickey and Kovacevich explored the work's introspection, too, catching perfectly the gentle rocking motion of the very opening and finding a different tone of voice in the Chaconne-like third movement before the shadowy reprise of the opening theme. There was a joyous unforced elation to the concluding canon, a quality of patience, and when the floodgates finally opened there was no doubt that we had been treated to something wholly remarkable"
from the Ham and High
"The playing of Watkinson and Trickey, leaders respectively of the Endellion and Bronte String Quartets, made this short journey of discovery quite tantalising…wonderful to listen to and wonderfully well played…"
by Colin Anderson
"Violinist Sara Trickey made a big impression … she proved a magnetic interpreter with clean, assured playing and spot-on intonation … rhythmic impetus and sleek contrasts … ideal for Trickey's transparent playing-style … Sara Trickey [is] going far indeed"
from Presteigne Festival Feature Review
"It was then back to Presteigne for a late-evening violin recital, given not by Anthony Marwood (indisposed) but Sara Trickey…in Pärt's Spiegel im Spiegel the atmosphere of sustained, quiet beauty is extremely hard to maintain, but Trickey did wonders in establishing an ethereal sound and almost motionless reflection. In many ways the hardest piece in the programme to bring off, it made an indelible impression"
from Musical Opinion
"… natural finesse and sensitivity, accomplished technique and a beautifully refined tone … there was never for one second any doubt of her intellectual and emotional understanding of the music …"
from La Provincia, Cremona
"… she grabbed the limelight with her singing sound"